Administrative and Fiscal Assistant (Greenfield)   Provide administrative and fiscal support to Youth & Workforce Development Programs. Complete online and in person purchases, handle purchase orders, and monthly reconciliations. Process weekly and monthly requests following established procedures and timelines. The ideal candidate will have excellent computer skills including Microsoft Office Suite (esp. Excel). Minimum qualifications are a high school diploma or GED and 2 years of experience in
Community Action Pioneer Valley
ENERGY PROGRAMS REFERRAL SPECIALIST  Community Action of Pioneer Valley Energy Programs include Fuel Assistance, Weatherization, and Heating System Repair and Replacement. These programs serve thousands of clients every year throughout Franklin and Hampshire Counties and the North Quabbin Region. The Referral Specialist is the first point of contact for clients seeking weatherization, energy audits, heating system repair and replacement, and home repairs. The primary responsibilities include answering
Community Action Pioneer Valley
Community Action Pioneer Valley: Exciting leadership opportunity at Community Action to join our amazing, diverse team as the Family Center Manager. We seek a committed and visionary individual interested in leading a family center in Greenfield that provides a broad range of supports and services for Franklin County families and youth. You will be responsible for supervising a team and implementing high quality support services and programs as part of the statewide network of Family Resource Centers.
Community Action Pioneer Valley
Career resources compiled with the help of the Western Massachusetts Career Centers' MASSHIRE Franklin Hampshire Career Center.
These are local, regional, and national job search websites for specific job types that can help you find employment in our area.
How MassHire can help your business thrive: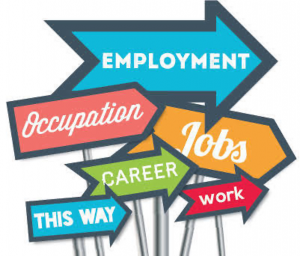 National Job Search Sites
The sites below are national job search sites that also include local job listings. You can search locally by entering the city or zip code for the area in which you would like to find a job:
Newspapers with Employment Classifieds
Newspapers are still a great way to find employment opportunities. Below are local and regional newspapers that employers use to post jobs as well as some options in the larger New England area that can help you find potential employment opportunities: