Posted 06/27/2021
The Resident Relations Specialist at Amherst Innovative Living, LLC is responsible for creating a positive, memorable experience for the residents and prospects of our communities. Our Resident Relations Specialists are the "face" of the organization and should be passionate about meeting goals and objectives while working as part of a team. On a daily basis, the Resident Relations Specialist responds to telephone and email inquiries, assists current and prospective residents, leads tours, and encourages
Amherst Innovative Living, LLC
Posted 07/16/2021
Big Brothers Big Sisters of Hampshire County (BBBSHC), a program of CHD, is seeking an energetic fundraising professional with strong organizational, interpersonal, and communication skills. Under the direct supervision of the BBBSHC Program Director, the Development Manager is responsible for the generation of fundraising income to meet or exceed budget goals primarily through special events and individual donors.   The Development Manager works within a team model establishing open communication,
Big Brothers Big Sisters of Hampshire County
Posted 06/27/2021
Amherst Innovative Living is looking for an Accounts Manager to oversee all of the company's accounts payable and receivable, manage invoices and tax payments. Working directly with the Director of Property Management and Leasing Manager, the Accounts Manager will also take the lead on customer service concerns and oversee part-time Community Assistants. This position requires a continuous and active presence at our communities, as such, the Accounts Manager is to live on-site in a one-bedroom apartment
Amherst Innovative Living, LLC
Career resources compiled with the help of the Western Massachusetts Career Centers' MASSHIRE Franklin Hampshire Career Center.
These are local, regional, and national job search websites for specific job types that can help you find employment in our area.
How MassHire can help your business thrive: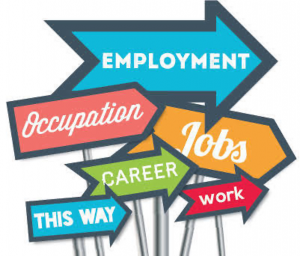 National Job Search Sites
The sites below are national job search sites that also include local job listings. You can search locally by entering the city or zip code for the area in which you would like to find a job:
Newspapers with Employment Classifieds
Newspapers are still a great way to find employment opportunities. Below are local and regional newspapers that employers use to post jobs as well as some options in the larger New England area that can help you find potential employment opportunities: